Carl Zeiss Excellence at a Glance
Unsurpassed clear bright images
Razor-sharp details and minimal aberrations due to the FL concept and using fluoride glass
Wide fields of view and close focusing distance
Clear vision even in wet weather due to Carl Zeiss LotuTec and T* multilayer lens coatings
Lightweight, premium-quality materials designed for harsh use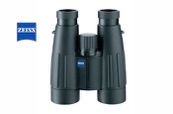 Bushnell sports optics

Bushnell pioneered the golf laser rangefinder, and they've developed every technological breakthrough ever since.
They have a number of different targeting modes: PinSeeker® senses and locks to the flagstick,

ignoring background clutter. Slope Mode measures slope and compensates range based on trajectory and club selection. The Scan Mode allows players to view

continuously updated distances to targets as they pan across the landscape.