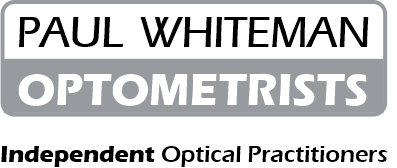 contact@pwoptometrists.com
Contactless...
measuring at a safe distance
Modern Eye Care
measuring your eyes...
Accurately...
quickly & simply
Modern Eye Wear
stylish frames...
Quality...
the world's best lenses
Business Back to Normal
Paul Whiteman and his team are pleased to welcome you back
Your safety and that of our staff is still at the heart of our decision making as we all learn to live with COVID 19. We will continue to follow

 the advice of our professional bodies, the College of Optometrists and the General Optical Council and after listening to you, our patients, we will to continue with a number of the safety measures 

we've

 been employing since July 2020.
We will continue to open for business 5 days per week from Monday to Fri

day and therefore will continue to close on Saturdays for the time being

. 
Our appointment system will continue to operate and we would ask patients to contact us to arrange a time prior to visiting. 
The good news…
We are lucky to have a very spacious practice with two consulting rooms over two floors as well as large waiting areas. Whilst for the time being we will continue to restrict patient numbers for safety reasons, we will nevertheless be able to accommodate 5-6 visitors plus staff at any one time.
As many of you already know, Paul Whiteman Optometrists has always invested heavily in the latest eye examining instruments. We believe they are an essential element of a good, professional practice. Looking ahead, we believe the 'new normal' will become the 'normal normal' and we are pleased to say this equipment will be coming into its own as it is going to allow us to perform better and more accurate eye examinations that allow safe 'distancing' in the consulting rooms.
Obviously, there are several fundamental changes we are still having to make to the way we perform eye examinations in the future and our staff will be on hand to guide you through the process when you attend for your appointment.
Our practice has 'gone private'
Since returning back to work after the first 'Lockdown' in June 2020, I have decided that, in the future, if our Practice is to continue to offer the level of patient service we would like it to, it is no longer financially viable for us to perform eye examinations on behalf of the National Health Service.
It is with regret, therefore, that Paul Whiteman Optometrists no longer examine patients under the National Health Service.
For the majority of our patients these changes will make little difference to the cost of the eye care services they receive. It will, unfortunately, mean that some of our patients will now have to pay for their eye examination.
If you have any questions about making an appointment please contact our reception staff, they will be pleased to discuss your needs and arrange an appropriate examination.
Our Opening Times
We are currently open Monday to Friday, 9am-5:30pm. Please note we are closed between 12pm-1pm each day for lunch.
Our Address
Paul Whiteman Optometrists
20 Church Street
Reigate
Surrey
RH2 0AN
Contact Information
If you have any enquiries or would like to purchase more contact lenses, please call or email us at the following:
Telephone: 01737 223202
Email: contact@pwoptometrists.com