ensuring your vision and safety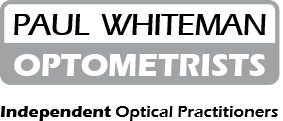 PATIENT INFORMATION NOTICE
OUR SERVICES DURING THE CORONA VIRUS (COVID 19) CONFINEMENT PERIOD
In the light of rapidly changing advice from Public Health England and NHS England, the following statement may be subject to alteration in the near future.
I wish to summarise Paul Whiteman Optometrists position on supporting our patients and the wider community who may need our advice and assistance in the coming weeks.
OUR OPERATING HOURS
We will be available for you to contact us directly during the following times:
Monday 9.30am to 12.00noon
Wednesday 9.30am to 12.00noon
Friday 9.30am to 12.00noon
If you need our assistance we would ask you to either telephone on 01737 223202 or alternatively, contact us via our dedicated COVID 19 email: cv@pwoptometrists.com
Outside these hours we will be available for you to contact us but you may be directed to an answerphone. We will endeavour to return your call as soon as possible.
Eye care services
We will be continuing to provide only essential or emergency eye care services during this Period of Confinement.
Anyone who feels they have a serious eye problem and wishes to seek our advice should use one of the Contact Us methods listed below. We are able to give you advice or conduct a 'remote triage' consultation via phone, FaceTime or Skype and if necessary, give you information on how to proceed with seeking treatment from the NHS.
Spectacle wearers
Spectacle wearers who require assistance e.g. broken, damaged, lost spectacles should contact us to explain their problem using one of the Contact Us methods below.
Contact lens wearers (latest advice 8/4/20)
For those contact lens wearers who we currently supply contact lenses to either via Home Delivery or by Collection From Practice we have set up an online advice and order page to help ensure continued secure and safe contact lens deliveries. We are asking ALL of our contact lens patients to go to Contact Lens Orders and complete the relevant delivery conformation form for your type of supply of contact lenses. Without you doing this we cannot ensure timely delivery of your lenses and hence you may run out. In the meantime, we would like you to be assured all our contact lens suppliers have put in place efficient logistics systems to ensure the continued supply of your lenses.
CONTACT US
We have set up a dedicated email address to use during the Covid 19 confinement period.
EMAIL: cv@pwoptometrists.com
The email address above should be used to contact us in preference to any other you may have used in the past. This address it is being monitored more closely than any other of our email addresses.
TELEPHONE: 01737 223202
This telephone number is manned from 9.00 am – 12.00 noon on Mondays, Wednesdays and Fridays by a skeleton staff. Calls outside this period will be directed to an external answerphone.
Finally, thank you for your patience…
Please be assured we are putting procedures in place to maintain our support for all patients needs during this difficult period.
Whilst all our best-laid plans aim to keep staff and patients safe it is not beyond the realms of possibility that we may 'go down' with Coronavirus. To minimise these risks we are trying to work from home whenever possible.
We would ask you to be patient and understanding if you do not receive an immediate reply to your enquiries.
Paul Whiteman Optometrists
Last revised: 23.30hrs on 7/4/20
20 Church Street Reigate Surrey RH2 0AN